Barcelona manager Luis Enrique has branded Luis Suarez as the best No 9 in the world.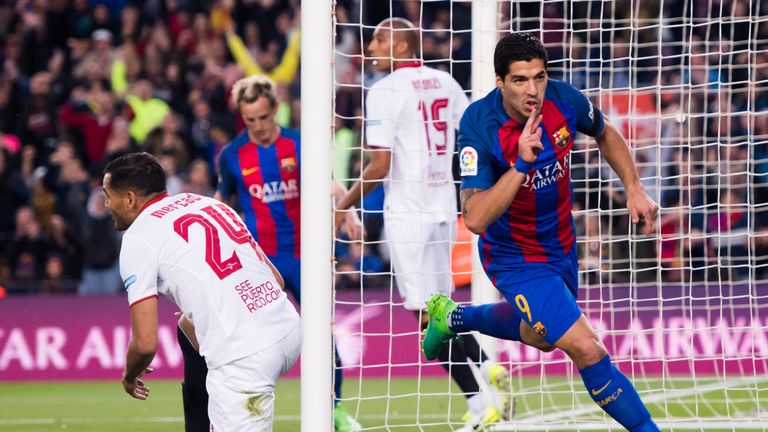 The forward has been in excellent scoring form. He has been able to tide over the absence of Lionel Messi in some key matches. Suarez finished last season as top scorer in the Spanish La Liga. He scored an astonishing 40 goals last season and finished five ahead of Cristiano Ronaldo in the goals tally. This time around, there has been no reduction in his form, as he has 24 league goals. Suarez is only behind his Barcelona teammate Lionel Messi, who has 27 league goals.
After having cost the club an incredible £ 72 million when he made the switch from Liverpool in the summer of 2014, the striker is feeling a lot of pressure in order to deliver goals on a regular basis. Many will feel that he has been a better purchase for the club than Neymar, who has managed only nine league goals this season.
Even though the initial transfer fee for Neymar may be around the £40 million mark, he has been a huge burden on the club on a financial scale due to the associated fees. Suarez scored in the 3-0 win over Sevilla to earn the praise of manager Luis Enrique, who watched his team secure a ninth win in 10 matches.
"He has that ability to know where the goal is at all times. (He is) the best centre forward in the world. I think Luis Suarez, not just with the physical side of his game but his capacity to shoot with one touch in the box, knowing where the goal is great.It is clear his potential is big due to his physique, but it is not just about his physical skills," said Luis Enrique.