When Barcelona manager Ronald Koeman decided to part ways with striker Luis Suarez from the club after deeming him surplus to requirements, it came as a shock to Barca fans as they believed the Uruguay international striker still had a lot of goals to offer at the top level even though he has clocked over 30 years of age. Even the striker has been impressed with himself on the huge impact he has made on Diego Simeone's team since his arrival in the summer.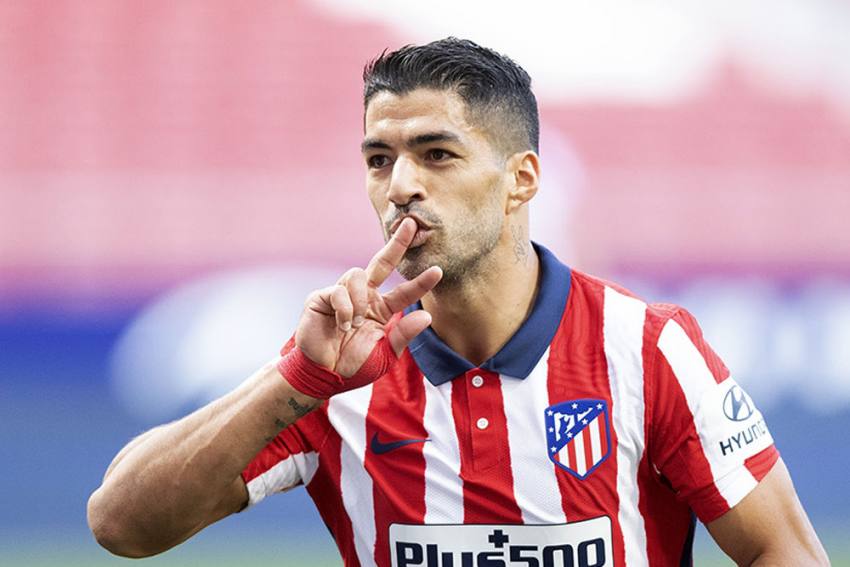 After Suarez left Barcelona, the Catalan giants had a somewhat underwhelming period in front of goal in the first few games they played. And while all of that was happening, Suarez was bagging in goals for his new club, Atletico.
Although Barca picked up themselves and improved in their attacking department, Atletico were already ahead of them in terms of points gathered so the Rojiblancos earned themselves the top position in the league table. Atlético Madrid manager, Diego Simeone revealed after the signing of Suarez that he knew the striker well and was sure that they had completed the signing of an excellent striker. He said Suarez's addition to his team was a hugely needed one because they needed to be more clinical and prolific so they can improve their goalscoring return.
Simeone has been proven right by Suarez as the striker has been a fabulous signing for them this season. With 19 goals and three assists for Atletico this term, Suarez is on course to guide them to their first league title since 2014, a huge contribution he could have been making for Barcelona had they allowed him to remain at the Camp Nou.
If Atletico win their last two league games, they will be crowned La Liga Champions and if that happens, Suarez would have proved that he is truly not a finished product yet.