Finally Barcelona were able to complete the deal for Philippe Coutinho from Liverpool FC. The Brazilian's move mirrors that of Luis Suarez who also left the Reds to join the Catalan club years back. Coutinho has admitted that his former teammate played a big role in him deciding against all odds to move to the Nou Camp.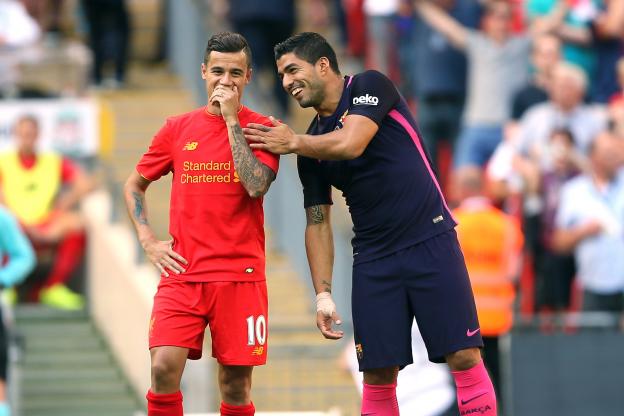 Barcelona has to fork out a whopping £142 million to seal the deal for Coutinho – the third biggest deal in football history behind Neymar Jr. and Kylian Mbappe deals. The 25-year old gets to reunite with Suarez who he played alongside with at Anfield for 18 months. The duo was crucial to Liverpool's Premier League bid in the 2013/1 season before the Uruguayan left England for Spain.

Suarez publicly spoke about his wish for Coutinho to join the Barca team. He revealed they remained in contact and that he believed the fellow South American was the way to go for Barca.
After the deal went through, Coutinho revealed to Daily Mail that Suarez played a considerable role in the move and helped him get his new abode in Castelldefels.
"He saw a house next to his became available. He didn't know I was coming for certain but he liked the idea. It's a kind gesture. We've seen the pictures, the views look amazing. We are in touch all the time and I look forward to seeing the property with my family. I know Luis will help us to feel at home," the excited attacking star revealed.
Coutinho is happy that the deal happened at last, adding that he would be with his "idols" at the club. Liverpool wanted Barca to sign the player but loan him back to them just like the Naby Keita deal until the end of the summer but such ideas failed. Barcelona wanted him immediately, even if he would miss the Champions League, and the player wanted to quickly end the protracted transfer deal.
Coutinho could be the direct replacement for Neymar in a three-man attack alongside Lionel Messi and Suarez or he could be the strategic replacement for Andres Iniesta.