FC Barcelona striker Luis Suarez was pictured as he was honoured by the directors and heads of sport following his amazing season at the club at the last campaign.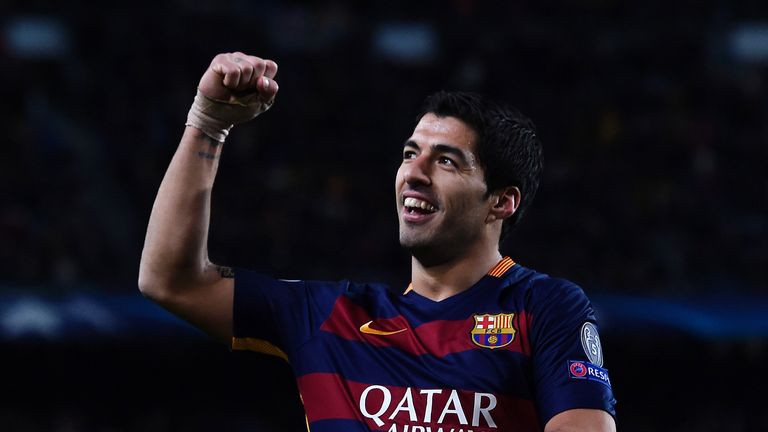 The very talented Uruguayan was awarded the Aldo Rovira prize for the past season, following his incredible feats. The player wins the seventh edition of the prestigious award.
The winner of the award was selected by a jury composed of directors and heads of sport in Catalan media. The player won his second European Golden shoe and he broke other records. He is the first player to break the stranglehold of Lionel Messi and Cristiano Ronaldo in the La Liga as he scored 40 goals. It was 59 in all competitions aside making 25 assists. He becomes the fourth person to win the award since its inception. The others are Eric Abidal, Javier Mascherano and Lionel Messi. Messi has won the award four times already.
The award was created six years back in memory of the son of former FC Barcelona director Josep Lluis Rovira, who died in a traffic accident the previous year. Suarez said he humbled being given such an award and he was pictured with the president of the Jury. The player is still being targeted for a possible return to the English Premier League by former Barcelona coach Pep Guardiola, according to reports. Read More — SUAREZ WINS BEST PLAYER AWARD IN BARCA AND GUARDIOLA WANTS HIM